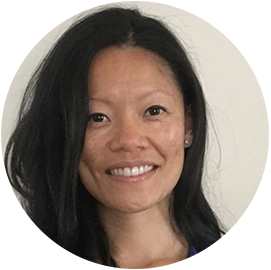 Jessica Yung
Jessica has a passion for women's health, fertility, and emotional wellbeing. She has completed a Bachelor of Health Science in Acupuncture and is a registered Acupuncturist and Chinese Medicine Practitioner (AHPRA, AACMA and CMBA). She has also completed further studies in cosmetic and sports acupuncture.
Q: What got you into doing what you do?
Growing up with Chinese medicine meant that taking herbal formulas, drinking strange smelling soups, and getting lifestyle lectures from my parents (such as always keeping my feet warm!), was a normal part of my everyday life. The voice prompting me to pursue Chinese medicine as a career spoke the loudest after my mom started seeing the closest acupuncturist to my hometown – almost three hours away (!) – and finally found relief from her arthritic pain. My mom's incredible results, coupled with my desire to promote this amazing medicine, made becoming an acupuncturist and Chinese medicine practitioner a natural fit and progression for me.
Q: What interests or even fascinates you about your field?
I love that Chinese medicine sees the body as an ecosystem and aims to treat not only symptoms, but correct the causes of disease. One of my favourite analogies is the treatment of a river that is beginning to dry: Chinese medicine would not contemplate simply filling the river with a rush of water from a dam, but would gently seed the clouds to release rain to naturally fill the river and nourish its surroundings. I love that Chinese medicine works in natural harmony with the body to bring about health and wellbeing.
I am fascinated by the intersection and integration of Chinese and Western medicine, particularly in the realm of women's health and fertility. I love that we are able to tap into the best of both worlds and utilise ancient herbal formulas and acupuncture as well as modern science and technology to help individuals get closer to their goals and optimal levels of health.
Q: What do you like doing when you are not at work?
I love a good long walk and slowing down in a yin yoga class. I have also been trying to rediscover my artistic side recently so have been attempting to sketch every day – even if it is just for a few minutes!