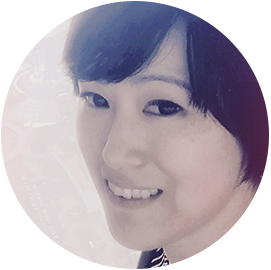 Sally Xing – Acupuncturist
Sally has been practising acupuncture for 4 years. She studied in the Endeavour College of Natural Health, and completed her Bachelor of Health Science (Acupuncture) and Diploma of Remedial Massage there. Sally is a member of ANTA (Australian Natural Therapists Association) and AACMA (Australian Acupuncture and Chinese Medicine Association). Her main focus is woman's health and musculoskeletal conditions. Sally has been training under Kirsty for several months, so she is familiar with Kirsty's protocol for all fertility treatments.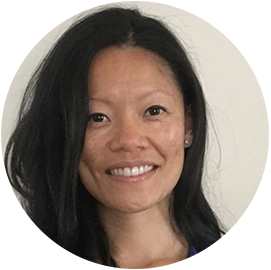 Jessica Yung – Reception
Jessica is completing her Bachelor of Health Science (Acupuncture) and is looking forward to graduating next year.  She is a student member of the Australian Acupuncture and Chinese Medicine Association and is a volunteer with the Acupuncture Now Foundation Australia.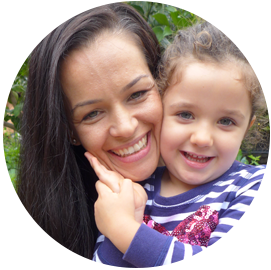 Lauren Marks – massage, doula services, essential oils
Through her business, The Holding Space, Lauren offers heart-centred holistic health services that include:
therapeutic, pregnancy and fertility-friendly massage
slow-flow (Ka huna) bodywork
pregnancy, birth and postnatal doula services
new mother healings
stress management and emotional release work
doTERRA essential oil products, classes and mentoring.
Her nurturing, non-judgmental approach allows people to heal through restorative bodywork that calms the mind, reduces stress, improves sleep and manages pain. Lauren works with both men and women, and finds her services to be most beneficial to women who wish to reconnect with Self, and who yearn to feel heard, seen and honoured.
Lauren has been advocating for empowered births and supporting pregnant women for 7 years. Now, as a Brisbane doula, Lauren also provides emotional and physical support for women and their partners during pregnancy, birth and the postnatal period.
Lauren is available at Kirsty Eng Fertility every Friday and some Sundays. You can check her availability and fees, and book your appointments via Lauren's online appointment calendar.
Gift certificates are available and can be ordered by message or phone.
Be sure to pick up a copy of The Holding Space brochure the next time you visit the clinic!
www.facebook.com/theholdingspace.au | mobile: 0404 867 580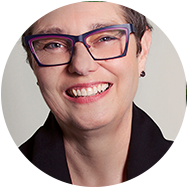 Gay Landeta – Kinesiology, Coaching and Counseling
Gay works with people who are fed up with feeling stuck and unable to move forward in life. Her clients feel out of balance and out of sync with themselves and others and very often have tried everything they know but nothing is working. Gay helps them to clear the blocks to creating the breakthroughs they need to lean into life and love it!
Gay empowers her clients with:
Counseling and Coaching tools and strategies to take charge of life.
Educational Kinesiology processes to let go of blocks, change limiting thoughts and improve skills in all areas of life.
And Transformational Kinesiology balances to support the personal evolution of consciousness.
Gay's clients find a whole new level of comfort with themselves and get clear about what they want in their life. They learn to express themselves better, improve their relationships and cope more easily with the ups and downs of life. In addition to her work with adults, Gay helps children learn more easily and feel good about themselves and helps practitioners and other small business owners create businesses they love.  Gay has been practicing in Brisbane for over 20 years and has had a long referral and referring association with Kirsty Eng Fertility. She has a special interest in anxiety and other mood disorders and helping people create a life they love. Gay has recently made a tree change to pursue more art and time in nature and now shares her time between Brisbane and Tenterfield, NSW. You can find out more about Gay and the work she does or book online at http://gaylandeta.com.au
http://gaylandeta.com.au  | mobile: 0435 022 516