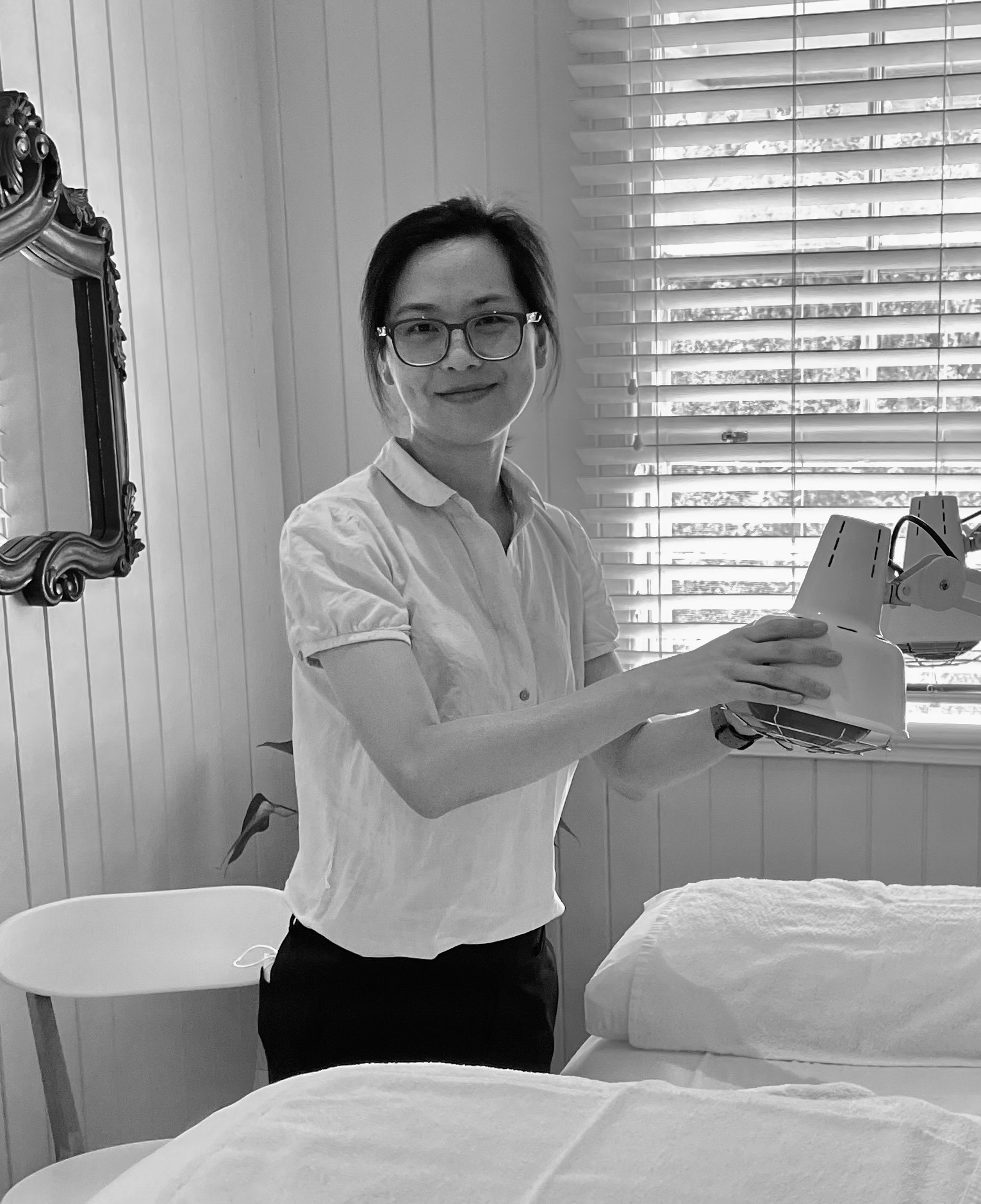 Li Ren
SENIOR ACUPUNCTURIST
Focus – Natural Fertility Support, IUI & IVF Support, Pre Conception Care, Pre Birth Support, Pregnancy Support, Post Partum Wellness, Menopause Wellness, General Health, Emotional Support and Pain Management.
Li grew up in China and witnessed the effective benefits of acupuncture and Traditional Chinese Medicine first hand. She has a passion for women's health, fertility, and general wellbeing. Li is currently completing her Master degree of Reproductive Medicine. Li has completed a Bachelor of Health Science in Acupuncture and is a registered Acupuncturist and Chinese Medicine Practitioner (AHPRA, AACMA and CMBA).
Q: What got you into doing what you do?
When you grow up in China, Traditional Chinese Medicine involves in every part of your daily life, such as having a nice breakfast, drinking herbal tea according to the season, having a foot bath before bed or massaging Hegu (Acupoint) for headache…I have been witnessing the effective benefits of acupuncture and Traditional Chinese Medicine first hand. There is nothing more fulfilling than supporting individuals to reach their wellness goals.
Q: What interests or even fascinates you about your field?
The one thing about Chinese Medicine I love is that it always focuses on person but not disease. Each person will have a tailored management plan based on his or her own condition.  Many new diseases are discovered nowadays, but in Chinese Medicine they are all about physical or mental imbalance caused by internal or external factors.  The key concept of Chinese Medicine is restoring and retaining the balance and harmony physically and emotionally.
Chines Medicine is a holistic and natural approach to treat the whole person rather than just the symptoms of a disease. It is fascinating that the Traditional Chinese Medicine originated about 5000 years ago, as one of the oldest medical system, is still helping people reach and maintain general wellbeing in the modern world.
Q: What do you like doing when you are not at work?
I am a movie-lover. I love to watch movies in my spare time. With the busy working and studying, I find that macro photography could give me peace and relaxation. Every small thing matters.