Brisbane Acupunturist  – Kirsty Eng
BHSc (Acup), Cert. Advanced Clinical Studies (China), Dip HSc (Acup), B.Ed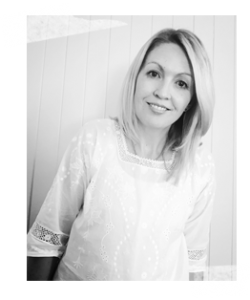 Q – What Got You Into Doing What You Do?
In my early twenties I had quite a difficult time with a recurrent health issue and decided to try Natural Therapies. I found myself at a multi modality clinic where it was recommended that Acupuncture would be beneficial. I was amazed at the result and from then on relied on Acupuncture to resolve any health complaint that arose. I also discovered the benefits of Acupuncture for balancing my hormones and reducing my stress levels. Of course this fascination with Acupuncture and the desire to help others eventuated in studying to become an Acupuncturist.  Along with Acupuncture I have been very interested in all areas of Natural Health particularly healthy diet, nutrition and lifestyle choices.
The interest in fertility arose through my own personal journey with fertility issues. Chinese Medicine allowed me to finally follow through a healthy pregnancy. A desire to understand the mechanisms behind infertility from a Traditional Chinese Medicine perspective propelled me into a new focussed area of interest and research in my practice. My client base is now 90 % fertility and pregnancy clients.
Q – What Interests Or Even Fascinates You About Your Field?
I enjoy unravelling each individual and discovering why they are experiencing difficulty with a particular health concern. I love that Traditional Chinese Medicine is about understanding the mystery of each individual and what makes them tick.
I love the challenge that infertility presents. I am passionate about unearthing the reasons for the client's lack of success and assisting them resolve this.
Q – What Are Some Of Your Proudest Moments As A Professional?
My proudest moments are definitely helping clients achieve success with fertility especially when they have been struggling with fertility issues for quite a while. Ultimately I adore seeing the joy on the faces of clients as they introduce their long awaited babies to me.
I am also proud of my successful business and my solid client base that prior to this website was solely generated from word-of-mouth referrals only.
Q – What Recent Links Have You Made With The Fertility And Pregnancy Community?
I have previously presented at Antenatal classes on the benefits of Acupuncture during pregnancy and Acupressure use during labour. I have also presented to the nurses of Queensland Fertility Group  and Wesley Monash Fertility Clinic on the benefits of Acupuncture for IVF patients.  I have also presented  to the group 'Friends of The Birth Centre'.
I consistently receive referrals from various fertility clinics and a high percentage of my clients are using acupuncture to support their IUI or IVF procedures.
I am also referred to frequently by many midwives from the Mater and Royal Women's Hospital in order to help women with pregnancy related health concerns.
Q – What do you like doing when you're not at work?
I have a nine year old boy and five year old girl who keep me very busy!!  After years of trying to conceive, my husband and I are now enjoying being a family and we delight in the joy these two blessings bring to our lives.   When we are not watching their breakdance, ballet, swimming and music lessons, we love spending time together in nature!
When I do have alone time I enjoy a cup of Earl Grey and a  good book.   I'd love to have more time for meditation and yoga!
Qualifications and Training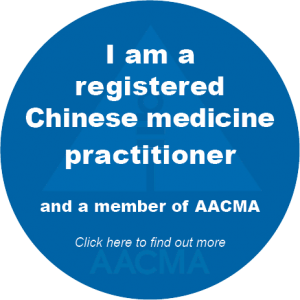 B.Hsc (Acup)
Dip.Hsc (Acup)
Cert. Advanced Clinical Studies (China)
B.Ed
Associations
AACMA member